After the magnificent view of the oldest desert, we headed to Windhoek, the capital of Namibia. The end of time in Namibia was about to come.
From Namib-Naukluft National Park to Windhoek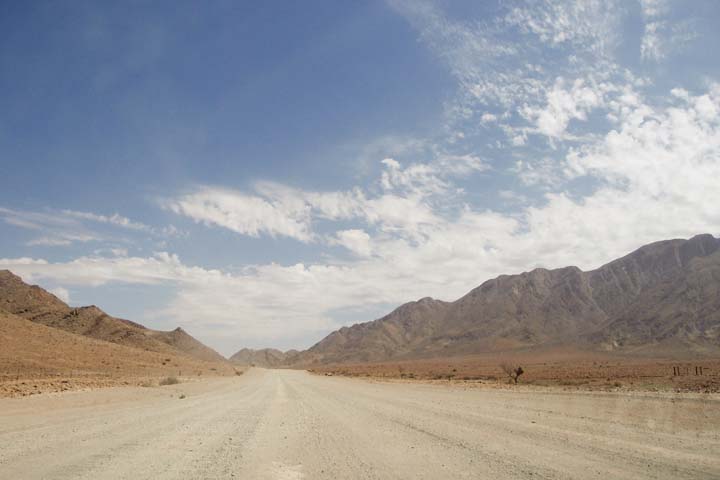 View on C19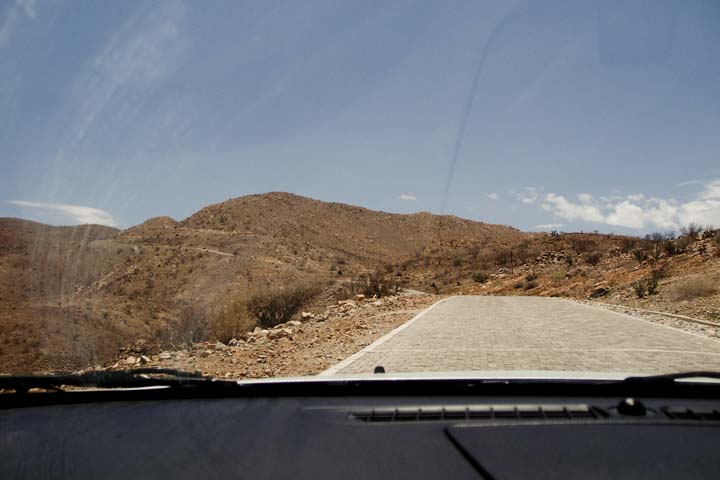 View of uphill on Spreetshoogte Pass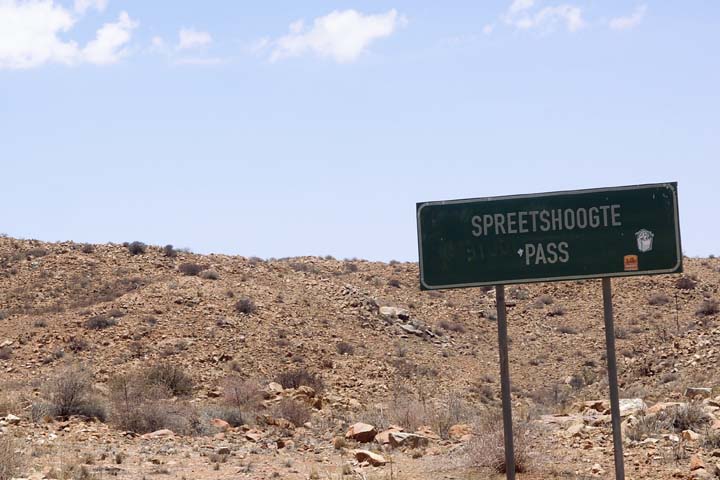 Sign of Spreetshoogte Pass
We refilled the gas and pumped the air into tires at the Eugen gas station right outside of the Namib-Naukluft National Park before getting on the way back to Windhoek around 11am. The drive was about 4 hours based on google maps but it actually took more than 5 hours to the capital because of the extraordinary views on the roads.
Our route to Windhoek started with D826, then moved to C19, C14, D1275, D1261, C24, and finally B1. Most of the roads were unpaved other than B1 and part of D1275. The paved part of D1275 was called "Spreetshoogte Pass" and had a very steep uphill. Since our rental car was not a 4×4, we were uncertain if we were able to drive all the way up to the top of the hill. When we safely reached to the top of the hill, we faced to the unforgettable view of dry lands. We pull over and took a break to enjoy and take photos of the extraordinary view.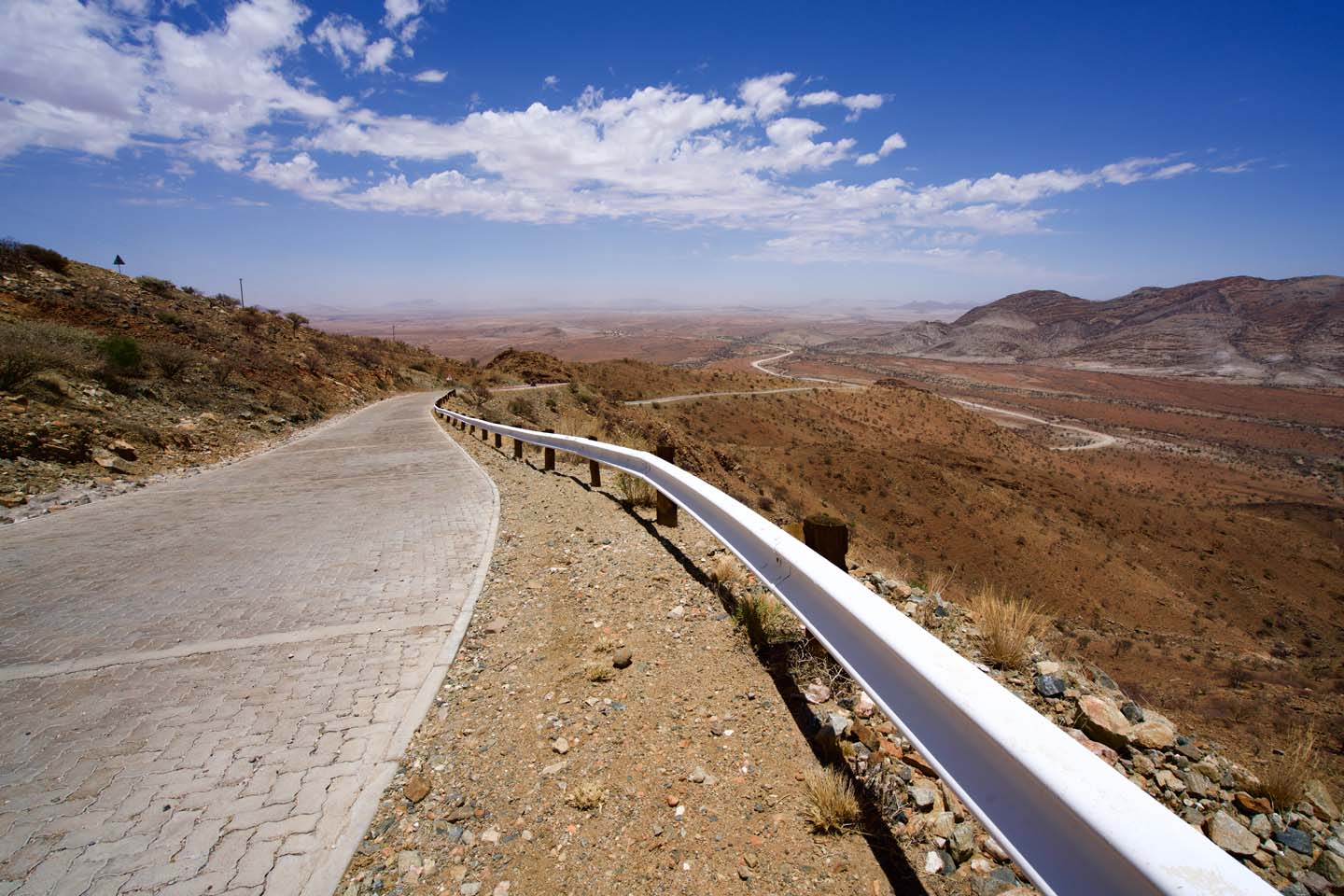 View of Spreetshoogte Pass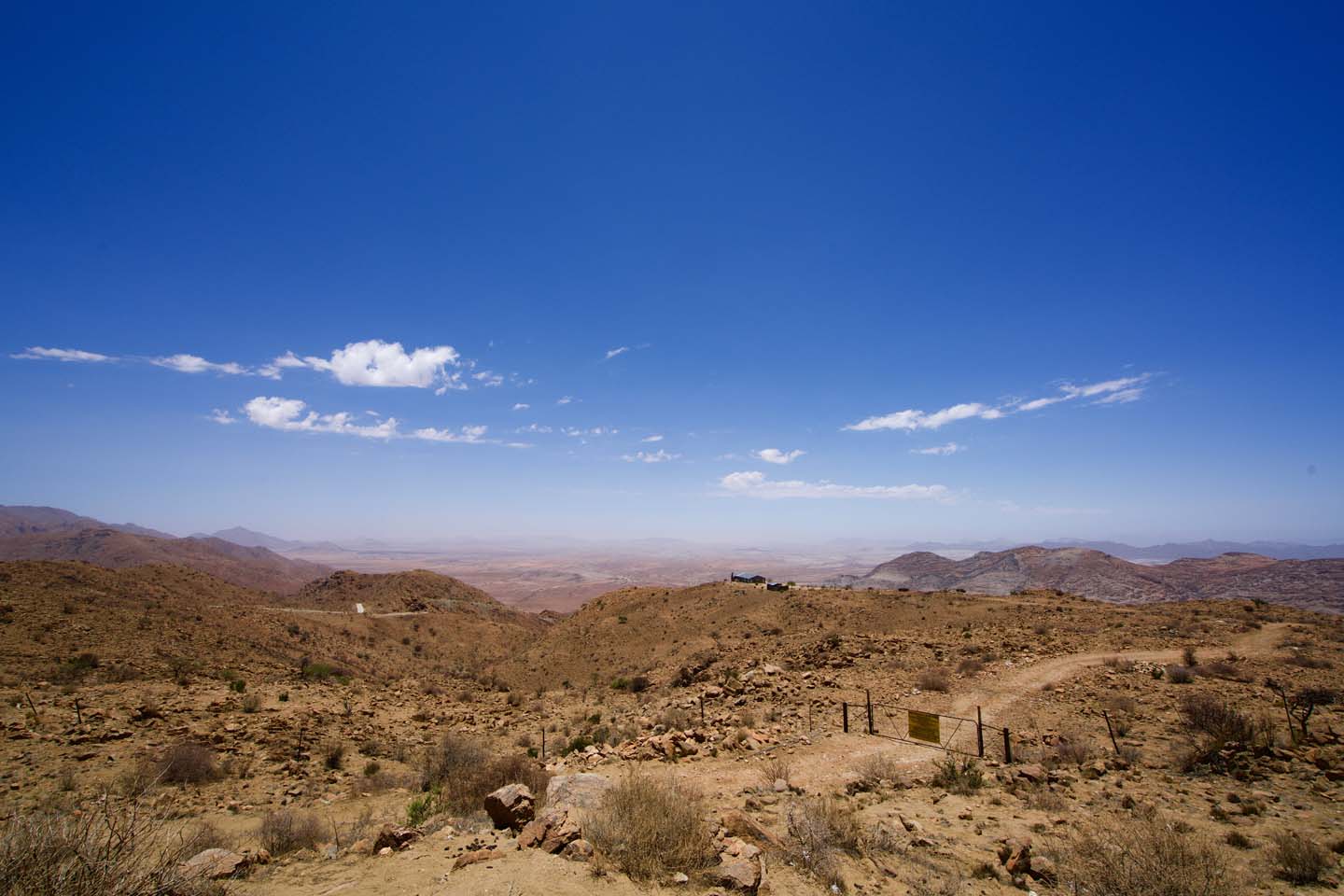 View of Spreetshoogte Pass
The part of uphill was paved but the remaining of D1275 was still unpaved. Since the uphill was so steep that we were concerned if we were able to drive down any downhills. Fortunately there was no steep downhill on our way to Windhoek. As we got closer to Windhoek, we were back to the paved highway B1.
Windhoek
Windhoek is the capital and largest city of the Republic of Namibia. The city looked newly developed and well organized comparing to the cities and towns we had visited during this trip so far.
There were a lot of government office buildings and corporate offices, along with some stores and restaurants. The streets in the city were clean and well maintained in general. We saw some business and sightseeing travelers at the Protea hotel we stayed and the tourist restaurant we went. However when we walked in the city for dinner, we rarely saw people on streets other than commuting time in the evening. The area we stayed seemed fairly safe but it would be better to be careful on streets due to less people.
A receptionist of Protea hotel recommended us a restaurant called "Joe's Beer House" for dinner. Although we asked him about a local restaurant, most of the customers at the restaurant looked like tourists and no locals.
We could still take a table without waiting although we had no reservation on Thursday night. They offered a variety of western food and some unique plates such as a BBQ of game meats. We ordered a plate of game meat and curry salad. It was an interesting experience to eat the meats of animals we observed during the safari but honestly those meats were not tasty at all. Also, only one sauce came with the grilled meats, so all 5 kinds of meats (Springbok, Oryx, Zebra, Crocodile, Kudu) tasted same but different textures.
We finished our journey in Namibia by enjoying the animals with our tongues. We would never have the plate of game meats even if we come back to Namibia in the future. However, we definitely enjoyed nature and wild animals at full with all of our five senses.
Information
Accommodation
Protea Hotel Windhoek Thuringerhof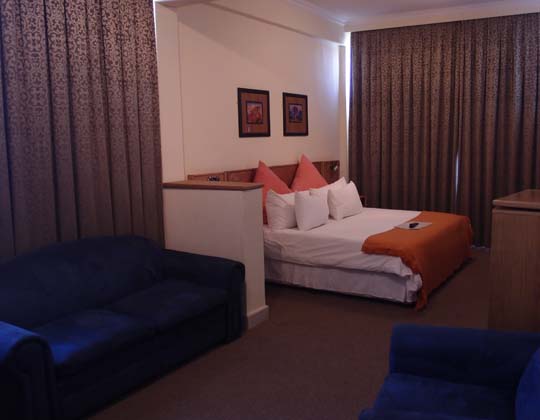 Bedroom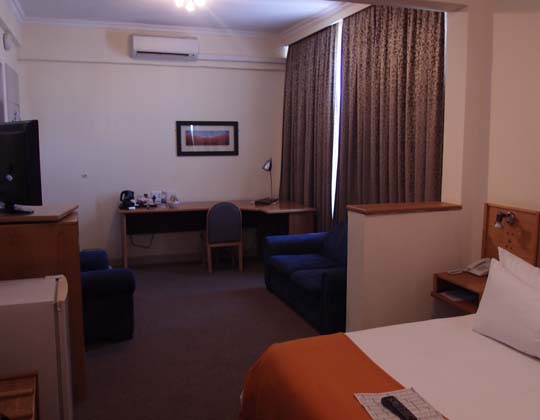 Bedroom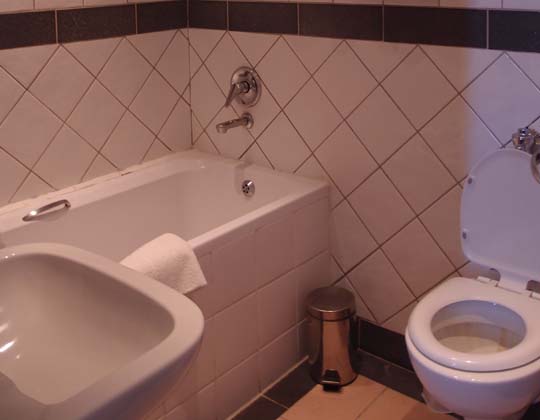 Bathroom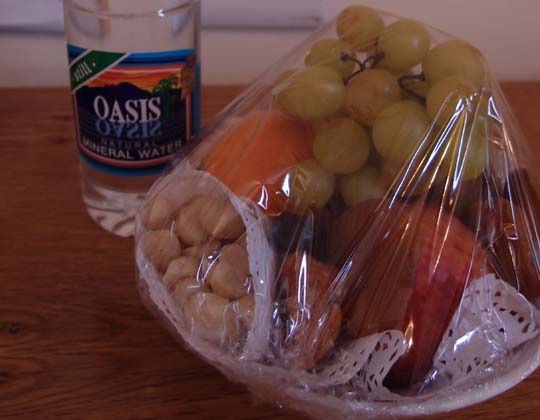 Welcome fruits
Price: 6,000 Marriott points
Checkout: 10:00am
WiFi: Yes, available in the room but slow
Amenities (towels, tooth brush, tooth paste, etc.): Yes
Meal: Breakfast was included for platinum members. A restaurant was located within the hotel.
The is a 3-star hotel. The furniture in the room was relatively old while the room was fairly clean. The bathroom was equipped with a small bathtub. Depending on the hotel membership status, a plate of fruits was provided as a welcome snack.
Food / Restaurant
Joe's Beer House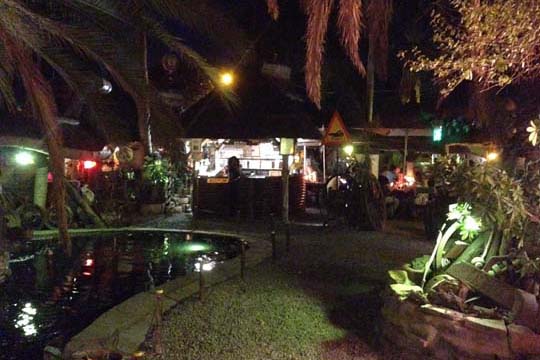 Joe's Beer House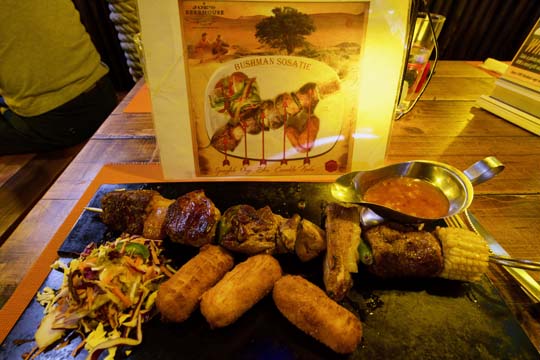 BBQ of Game Meats (From left: Springbok, Oryx, Zebra, Crocodile, Kudu)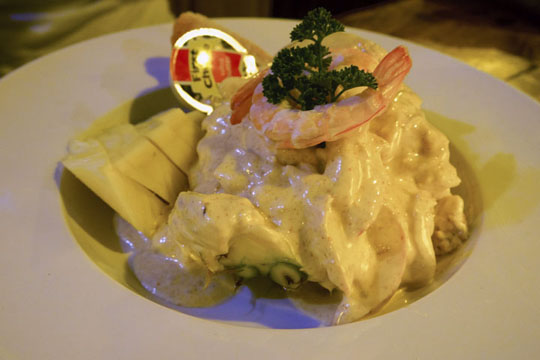 Curry Salad with Chicken and Shrimp
Price: 292 NAD for a plate of game meat BBQ and curry salad with chicken and shrimp
The receptionist recommended this restaurant to us for our request of local food. It was located at 15-minute walk away from the hotel. The restaurant was different from what we expected as it was full of tourists rather than local people.
It served many kinds of food, including salad, steak, pasta, etc. We ordered a plate of Game Meat and curry salad with chicken and shrimp. The plate of game meats contained five different kinds of grilled meat (Springbok, Oryx, Zebra, Crocodile, Kudu) without much seasoning and one sauce. Due to no seasoning and one sauce, all meats tasted the same with different textures which was much harder than beef. The curry salad was relatively refreshing.
It was good to have an experience of eating game meats at a tourist restaurant. However we will definitely find another restaurant to enjoy the local foods next time.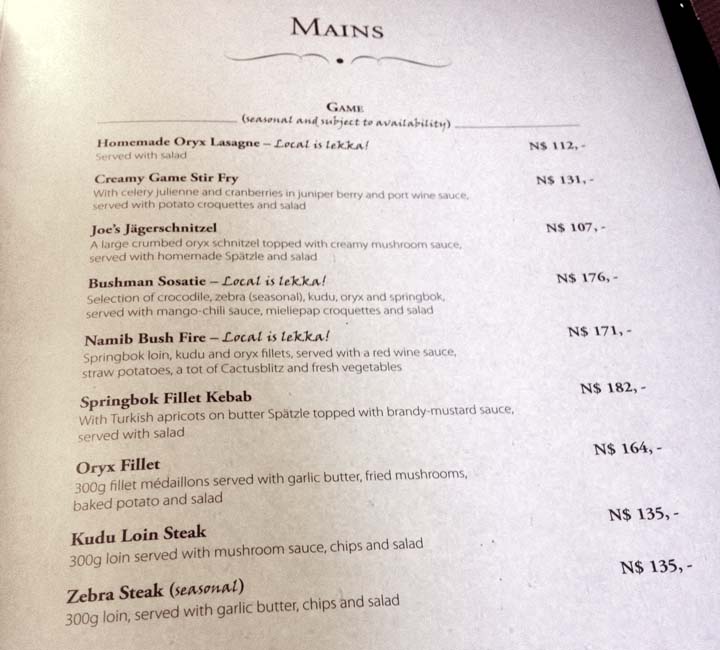 Menu of game meats